22 Jul

A JUDGMENT OF THE PROVINCIAL COURT OF CADIZ DECLARES ABUSIVE AND NULL AND VOID A COMMISSION AGREEMENT WITH A REAL ESTATE AGENT SIGNED BY A BUYER IN THE VISIT TO THE PROPERTY THAT THE AGENT SHOWED HIM AND RULES THAT THE BUYER IS NOT LINKED TO THAT COMMISSION EVEN BUYING THE PROPERTY.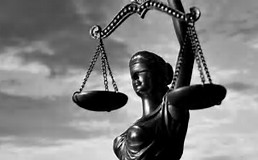 The Judgment (see it here) declares that "we are facing a contract of adhesion signed by a consumer to whom on the occasion of another act, the proof of having celebrated a visit to a house for its acquisition and without it being recorded that previously the defendant has been informed and has shown his agreement, a clause is introduced that imposes a generic obligation to pay a price on the occasion of a contract that is not agreed at that time, and without any limit or time or in terms of the cases in which said price should be paid except for the fact of indicating that it would be "in case of acquiring or leasing the property", which could have taken place by different means other than the intervention of the plaintiff real estate."
The Provincial Court continues to say that "there is no evidence that the real estate company reported properly and prior to the subscription of the document of the economic burden derived from the visit of the house in case the client finally decided to acquire or lease it. This clause is, in addition, abusive, by not establishing any obligation of the agency to the buyer and thus the document signed by the defendant is not extracted any order or management by the real estate in case of purchase."
The clear conclusion to be drawn by real estate agencies and to avoid judgments of this type, which we do not know if they will reappear in a horizon of change or application of criteria similar to that commented on in the jurisprudential environment, we understand that it involves understanding two things:
1) These commission agreements with customers are legitimate and obey a legitimate claim to link the remuneration of an actual service provided to the client.
2) In spite of this, the agreement in question has to be materialized following guidelines and conditions that ensure, among other things, the total transparency for the consumer of what is signed, that the agreement is the result of an informed decision of the client prior to its signature and not opportunistically imposed, that the casuistry and temporal scope of applicability is defined , and that the economic consequences are specified for the client and not established in an excessively broad or generic way, and that the nature of the service to be provided by the agency is defined and explained