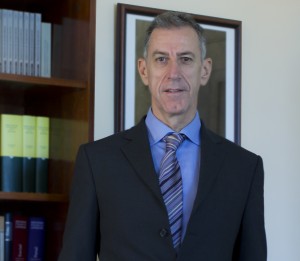 We specialise in business law, Real Estate law and Data Protection Law in the Costa del Sol area. The Lawyer's firm strives always so that Knowledge, Activity and Effort join with Efficiency, Accessibility and Closeness between the client and the lawyer. And all this taking care that our fees are reasonable and our help, affordable.
We exist by the maxim that the client is worthy of the best representation possible and are aware about the times we are living in. Our mind is always put into the revolution that the internet and technologies have operated on immediacy, flexibility of schedules, availabilities,  and the abandonment of those old rigidities that in the past occurred in relations and communications with clients and lawyers. It does not matter whether the client is a large corporation or an individual, the legal groundwork will be impeccable. From the meeting room to the courtroom, our centre of attention is on doing whatever is necessary to bring the matter to a successful ending.
We are where and when the client needs us to be.
Our philosophy of Litigation and Dispute Resolution
Emilio Pino Lawyers litigators have an enthusiasm for winning lawsuits and are renowned for our accomplishments in the court. But also, we know when to avoid costly lawyer quarrels and protect our credibility (and the client's) facing the judge or jury.
We know how to fight both efficiently and professionally. Our firm is familiar with cold-blooded advocates on the other side, and we are just as tough-minded. Our Firm obtains, manages and presents evidence in ways that are clear and credible to judges and juries in the following fields:
Civil Law
Data Protection Law
Penal Law
Commercial litigation
Estate claims
Insurance and negligence law
Product and professional liability claims
Real estate disputes
With our extensive experience in the Costa del Sol, Emilio Pino Abogados has met each circumstance before. Our experience is your shelter.